An Evening with An Taoiseach
The Irish Chamber of Commerce, Singapore was incredibly honoured to host a special event last Friday, 'An Evening with An Taoiseach' Micheál Martin. Made all the more meaningful as so many of us are unable to travel this holiday period, we were pleased to welcome our Chamber members as well as other Chambers and friends from across APAC for the virtual gathering.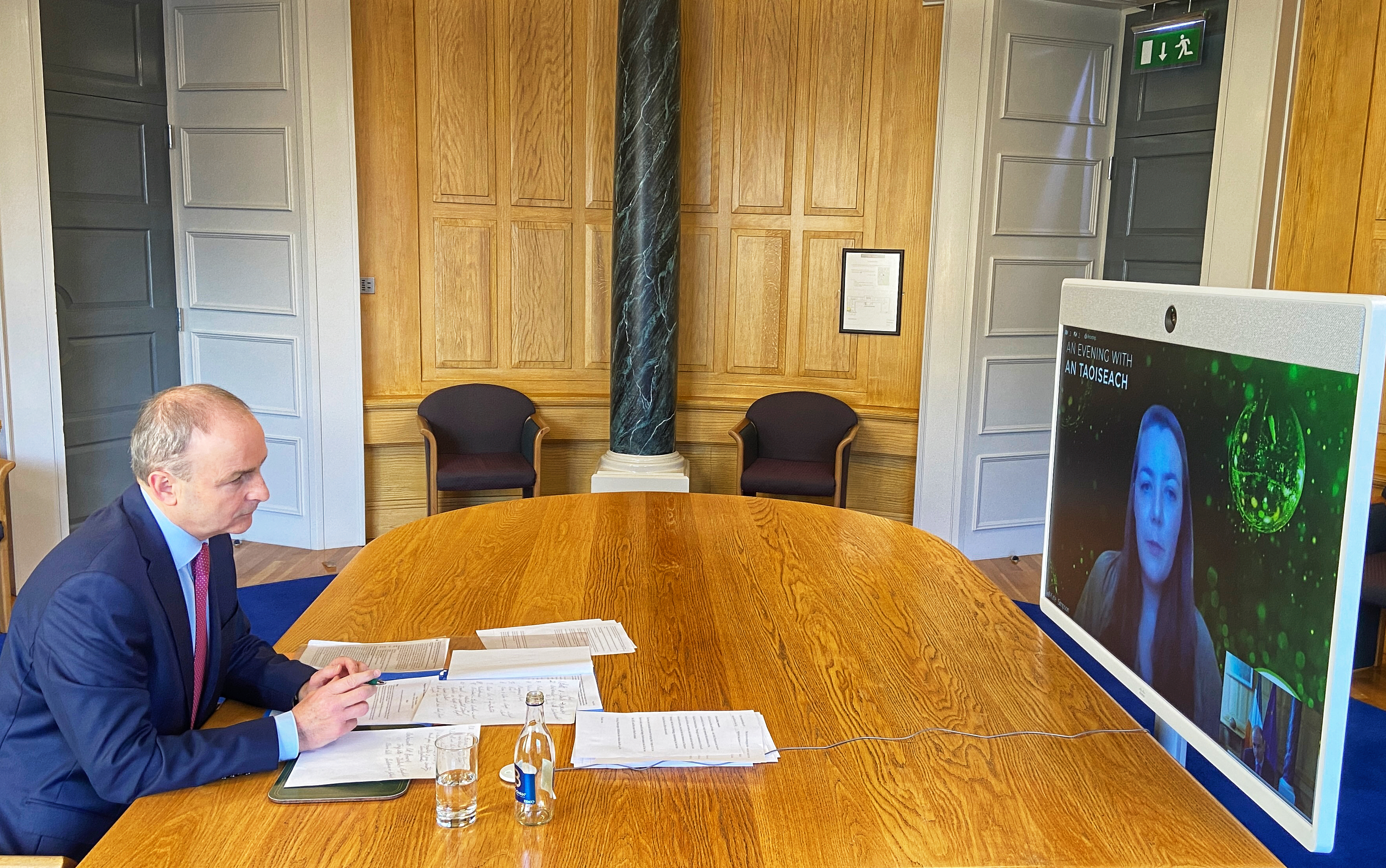 Streaming live from Leinster House, Chamber President Kate Simpson engaged An Taoiseach with topical questions around what we in APAC can look forward to in the newly launched Diaspora Strategy 2020 - 2025, Ireland's plans for travel, relocation and vaccine measures pertaining to Covid-19 as well as some personal insights from the Taoiseach.
Chamber Patron and Ambassador to Singapore Pat Bourne extended a warm greeting to the Taoiseach and likened both nations in economic stature with both countries punching above their weight in relation to the size.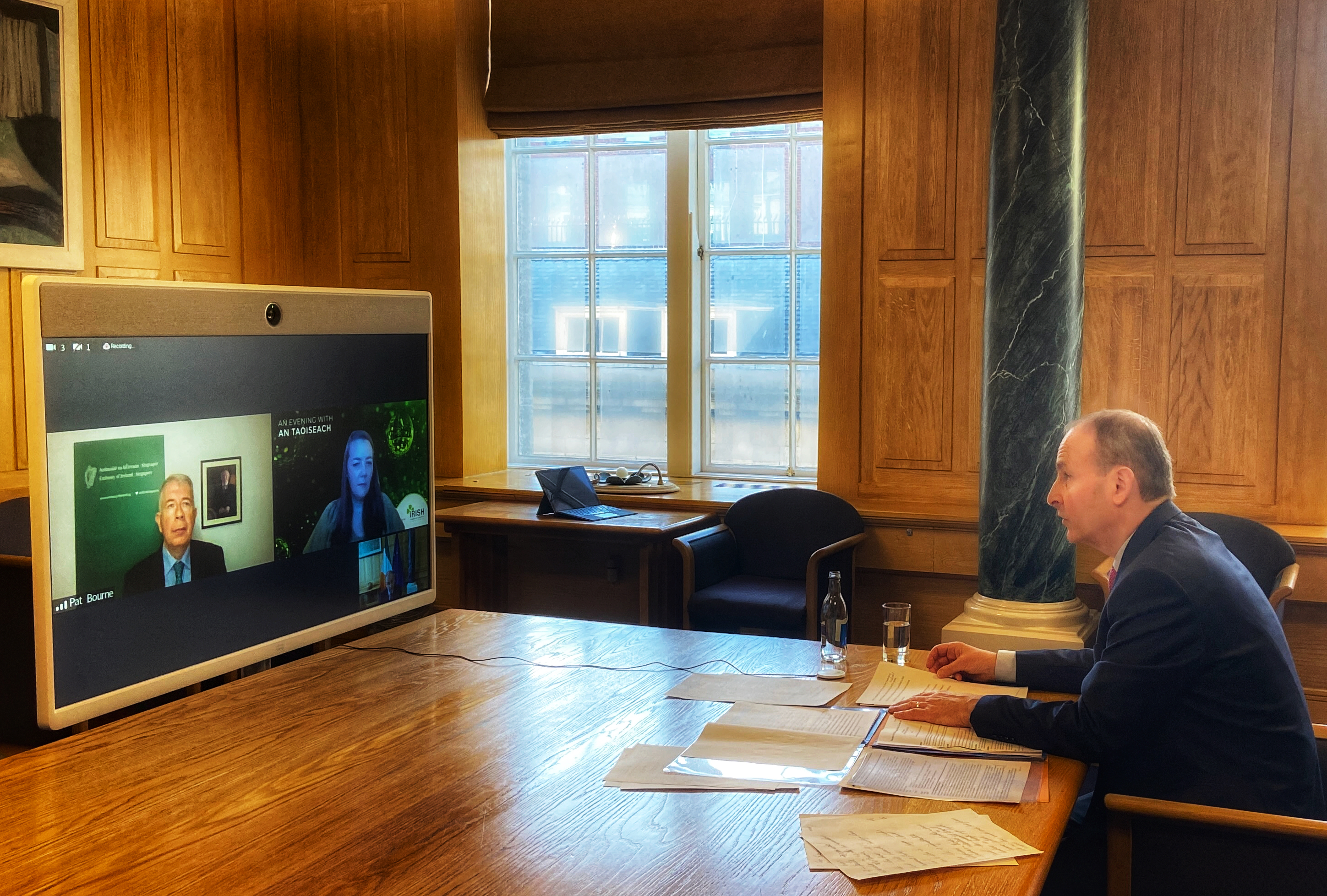 We all feel that more connected to the 'Global Irish Community', thanks to the insightful dialogue that transponded on the evening. Our sincere appreciation to Pat Bourne and his team at Ireland House and Joyce O'Dwyer of Mercury Creative for their invaluable support.
Click to view the recording here